Wilson, Artie
ARTIE WILSON
Artie Wilson began his professional baseball career as shortstop for the Birmingham Black Barons. In his five years for the Barons, he averaged .371, led the league in 1948 with a .402 batting average, and never batted below .300. Wilson's contract was purchased by the Yankees, who assigned him to the Newark club in the International League.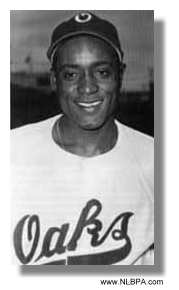 Wilson refused to report there because the salary would have been less than what the Barons were paying him, so he negotiated a contract with the San Diego Padres in 1949. The Yankees appealed to the Commissioner Chandler, who immediately ordered Wilson off the Padres roster. Wilson was then sold to the Oaks, where he finished the 1949 season.
At the age of 28, Artie Wilson became the first African American to play full time for the Oaks. In 1949, he won the Pacific Coast League batting championship, and led the league not only in hitting (.348), but also in stolen bases (47). Of his 211 hits, 19 were doubles and 9 triples. The rest of his hits, singles, were usually to the opposite field. So much so that Seals' skipper Lefty O'Doul played all of his fielders on the left side whenever Artie came to bat. His roomie that year was Billy Martin.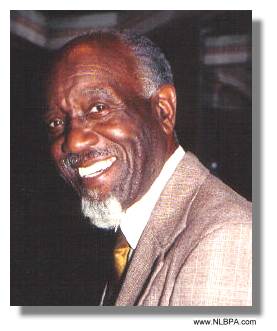 In 1950, Artie batted .312 in 196 of the Oaks 200 games, with a career high 27 doubles, and led the league in both runs (168) and hits (264). In the field, he teamed up with former Giants second baseman Bobby Hofman, to form a solid double play combination. He went to the New York Giants in 1951, but only hit .182 in 22 at-bats, so the Giants optioned him out in mid-season.
In return for sending Piper Davis on option to Ottawa, Oaks owner Brick Laws was successful in bringing Artie back to Oakland. In his first game back, Artie drew 8,640 fans to Emeryville, some 6,000 more than normal attendance for a weeknight. The 1951 season turned out to be a disappointment for Artie, however, with an average of .255 in 81 games for the Oaks. In 1952, he was sold to Seattle.