Simpson, Harry - Suitcase
HARRY 'SUITCASE' SIMPSON
Born: December 3, 1925 in Atlanta, GA
Died: April 3, 1979 in Akron, OH
Harry began his baseball career in the Negro Leagues as a member of the Philadelphia Stars (1946-48).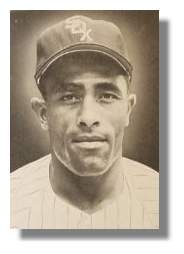 He quickly progressed to the minors, and then to begin his Major League career with the Cleveland Indians as a rookie in 1951.
He played Major League baseball as an outfielder for 8 seasons (1951 to 1953, 1955 to 1959) with the Cleveland Indians, Kansas City Athletics, New York Yankees, Chicago White Sox and Pittsburgh Pirates.
Simpson earned the nickname Suitcase by playing for 17 different Negro, Major and Minor League teams during his professional career.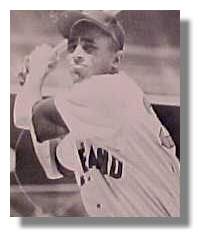 He achieved notoriety of a sort on April 26, 1952 when he broke up Detroit Tigers pitcher Art Houtteman's no-hitter with a two out single in the 9th inning.