Robinson, Jim
JIM ROBINSON
Born: Jan. 21, 1930

Jim graduated from North Carolina A&T State University (where he was later enshrined in their Sports Hall of Fame).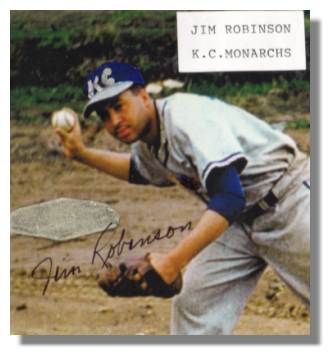 He began his professional career as an infielder with the Philadelphia Stars (1952) and the Indianapolis Clowns (1953).
After a brief stint with the St. Louis Cardinals organization, Jim joined the Kansas City Monarchs in 1956 and stayed through 1958.
In May of 2003, Jim was enshrined in the Wall of Honor at the Milwaukee Brewer's ball park.