Mendez, Jose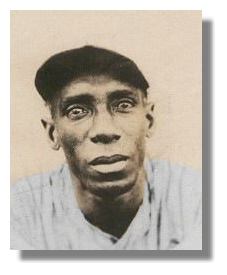 JOSE 'BLACK DIAMOND' MENDEZ
BORN: March 19, 1887, Cárdenas, Matanzas, Cuba
DIED: October 31, 1928, Havana, Cuba
Negro League teams played for: Brooklyn Royal Giants (1908), Cuban Stars (1909-12), All Nations (1912-17), Chicago American Giants (1918), Detroit Stars (1919), Kansas City Monarchs (1920-26)
Positions: Pitcher, Shortstop, Second Baseman, Third Baseman, Outfielder, Manager HEIGHT: 5'8" WEIGHT: 155 lbs.
José Méndez was perhaps the first Latino baseball legend ever. In his homeland of Cuba, they called him "El Diamante Negro," The Black Diamond.
Barred from the major leagues because of his dark skin, The Black Diamond nonetheless sparkled in Cuban baseball and the Negro Leagues in the United States. During the first quarter of the 20th century, there was no better pitcher. That was the opinion of many, including the great major league manager John McGraw. .It was in Cuba that El Diamante Negro regularly beat the greatest major league pitchers in exhibition games. Sometimes, when Méndez walked into restaurants in Cuba, people stood up and clapped.