Heredia, Ramon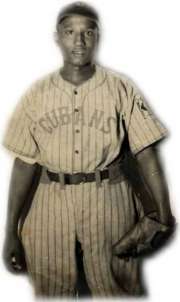 RAMON HEREDIA
Ramon Heredia, a right-handed third baseman for the New York Cubans Negro League baseball team. A native of Cuba, Heredia played third base for the Cubans from 1939-41 and again in 1945.
A good contact hitter and a good fielder, he also played in his native Cuba and in Mexico.
Note: digital photo image courtesy of Mr. Stephen M. Kennedy.  Look for his upcoming baseball book "All in a Signal Afternoon" at your local book source.