Harrell, Billy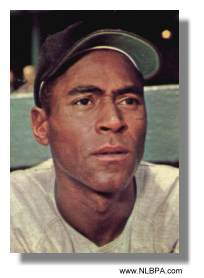 BILLY HARRELL
Billy was a two-sport athlete. Harrell played basketball at Siena College from 1949-52 and was named Honorable Mention All-American at guard by the United Press.
After rejecting offers to play for the Harlem Globetrotters and the NBA's Minneapolis Lakers, he ultimately pursued a pro-baseball career.
He played baseball in the Negro Leagues for the 1951 Birmingham Black Barons, then went on a short stint playing basketball for the 1951-52 Saratoga Harlem Yankees (ABL).
He eventually went back to baseball and made it to the Major Leagues, playing for Cleveland (1955, 1957, 1958) and the Boston Red Sox (1961). As an infielder, he hit seven home runs in 1958, his best year.