Gibson, Josh Jr.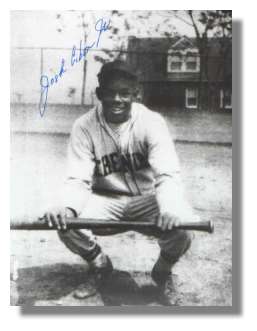 JOSH GIBSON JR.
The son of the Hall-of-Famer slugger - Josh Gibson.
Josh Jr. had been a batboy for the Pittsburg Crawfords when his father was with the team.
Josh Jr. played infield for the Homestead Grays in 1949-50, but broke his ankle sliding into a base and ultimately never returned to playing ball.