Deck, Bill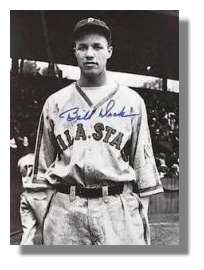 BILL DECK
Bill started as a ballboy with Hildale in 1927 at the age of thirteen, and later was a mascot for the team.
He played with several local Philadelphia area teams from 1931-35, and the Philadelphia Stars in 1939.
In 1939 he was farmed out to the Bacharach Giants. He spent three years as a US Marine ('43-'46), and then returned to play for the Bacharach Giants from 1947-1951.