Byrd, Bill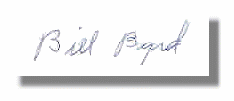 BILL BYRD
Bill was an excellent pitcher during his career.
He played for the Columbus Blue Birds, Nashville Elite Giants, Cleveland Red Sox, Homestead Grays, Columbus Elite Giants, Washington Elite Giants and Baltimore Elite Giants from 1933 to 1950.
His appearances in five East-West All-Star games are exceeded only by Leon Day and Hilton Smith, both Hall of Famer's.
On July 4, 1942 - In the eighth inning of an 8-4 Negro League victory over the Newark Eagles at Yankee Stadium, Baltimore Elite Giants spitball ace Bill Byrd beans Eagles manager Willie Wells. Wells was carried from the field, and the incident causes him to design a batting helmet. When he steps into the batter's box Thursday he will be wearing a modified construction worker's hardhat.