Brown, Raymond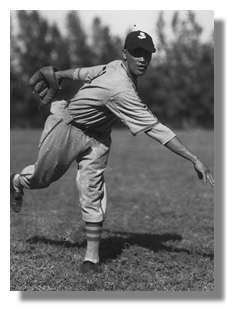 RAYMOND BROWN
Born: Feb. 23, 1908, in Alger, OH
Died: Feb. 8, 1965, in Dayton, Ohio
Batted: Right Threw: Right Height: 6'1" Weight: 195 lbs.
Ray Brown played for Cum Posey's Homestead Grays from 1932-45 and married Posey's daughter before moving on to Mexico (1946-49) and the Canadian Provincial League (1950-53).
He started the 1935 East-West all-star game, threw a no-hitter for Santa Clara (Cuban Winter League) in 1936, and pitched them to the 1938 Cuban crown. He was 9-3 for the 1944 Black World Champion Homestead Grays, and threw a one-hit shutout in the World Series.
In 1945, he had a seven-inning perfect game for the Grays. He helped Sherbrooke to the 1951 Provincial title with an 11-10 record and a 3.31 ERA.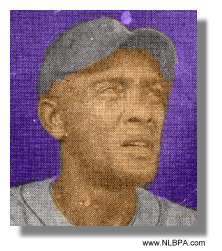 A good batter who switch-hit at times, he often played the outfield and pinch hit. He was one of five players mentioned as being of major league caliber in a 1938 wire sent to the Pittsburgh Pirates by The Pittsburgh Courier. The other four were Hall of Famers Josh Gibson, Buck Leonard, Cool Papa Bell, and Satchel Paige.
February 27, 2006 - Ray Brown elected to Hall of Fame.

COOPERSTOWN, NY: A committee of 12 Negro and pre-Negro leagues baseball historians elected 17 candidates to the National Baseball Hall of Fame today in Tampa, Fla., featuring 12 players and five executives. The 17 electees will be honored in Cooperstown, New York, during Induction Ceremonies on July 30, 2006.