In Remembrance
Posted February 1, 2004 - Baltimore, MD

by Bert Orlitzky, NLBPA.com webmaster
It is with deep sadness that I must report the loss of Mr. Ernest Burke (June 26, 1924 - Jan. 31, 2004). Ernest passed away Saturday evening as a result of complications arising from kidney-removal surgery earlier Friday morning.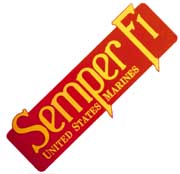 We all mourn the loss of a great man! Ernest could captivate the attention of both young and old alike with his friendly and caring demeanor. He would routinely lecture at schools, universities, community organizations, and sporting events.
Ernest touched so many lives with his messages about the importance of family and education. Although Ernest experienced quite a bit of racism during his life, he never uttered any bitter words of resentment, hate or anger. On the contrary, he always taught that we are "one" human race and should love and respect one another.
Please keep Ernest and his family in your prayers. Ernest was loved by so many and made a difference in the world. He will be sorely missed!

Funeral arrangements for Ernest Burke:

Wednesday, Feb 4, 2004 - Viewing 2pm-4pm and 7pm-9pm
Ruck's Funeral Home
1050 York Road
Towson, Maryland 21204
410-823-1700
Thursday, Feb 5, 2004 - 10am Funeral Mass
St Mark's on the Hill Episcopal Church
1620 Reisterstown Road
Pikesville, MD 21208
410-486-3016
Monday, Feb 9, 2004 - 1:45pm Interment (a 15-minute service)
Garrison Forest Veterans Cemetery
Owings Mills, MD 21117
(410) 363-6090